Electric Vehicles
The Future's Electric for Volkswagen Commercial Vehicles
ABT e-Transporter
Early this year the first electric Volkswagen van will be available in dealerships. Volkswagen has teamed up with ABT, a well-known company in the Formula E circuit, to create the brand new e-Transporter. This will have the same external shell as the long-wheelbase T6.1. The underfloor battery means there is no interference with the load area so the model still boasts a load volume of 6.7 cubic metres.
The single battery (38.8kWh) option has a range of 134 miles and the twin battery (77.8kWh) can travel up to an impressive 250 miles. An 80% charge will take less than an hour with a 40kW charger so you can get back to business as soon as possible.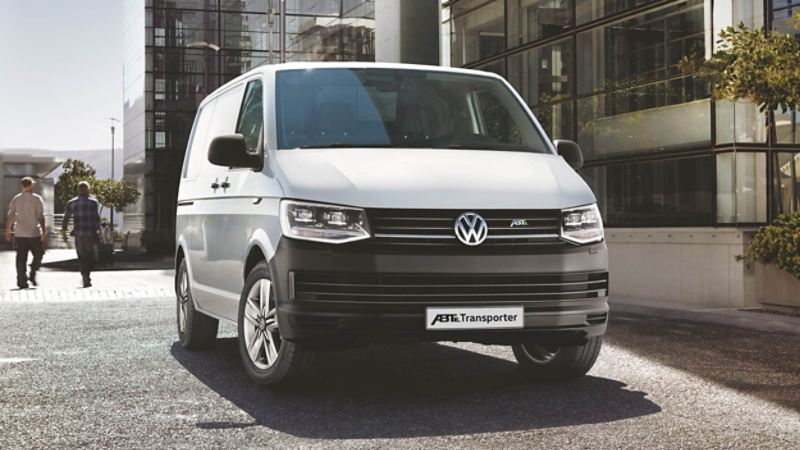 Volkswagen e-Crafter
The largest vehicle in the Volkswagen range, the Crafter, stands out because of its impressive load capacity. The e-Crafter will be no different with a capacity of 11.3 cubic metres, a height of 1.9 metres and a maximum load weight of 1.7 tonnes.
The e-Crafter is powered by an electric motor with 134bhp and 230Nm of torque, that's more than enough power for nipping around town even with a heavy load. The vehicle has a range of 107 miles on a full battery and can be charged to 80% in just 45 minutes using a public CSS charging point.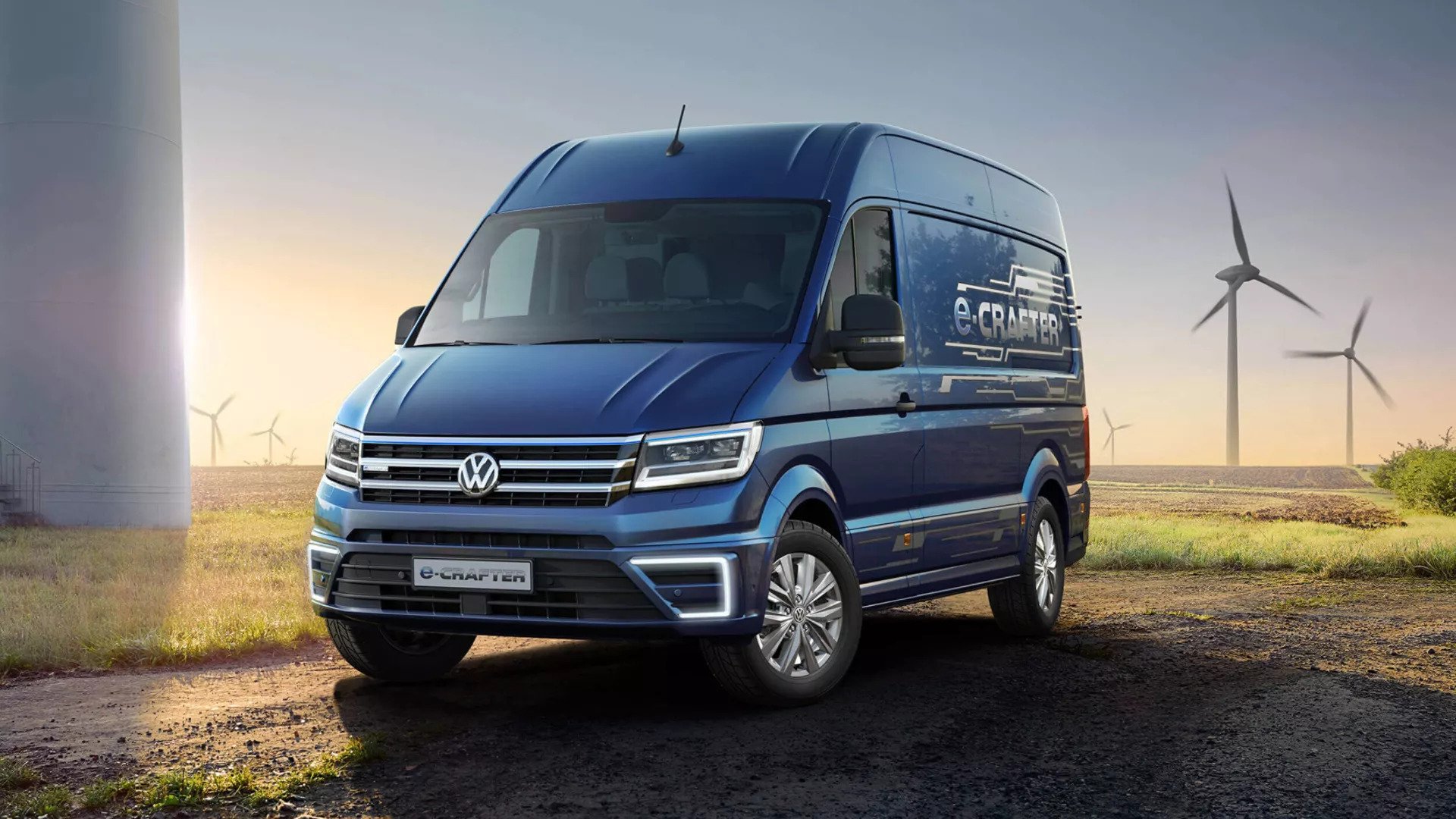 ID. Buzz
The exciting new addition to the Volkswagen range, the ID. Buzz, is based around the original T1. It's confirmed for a 2022 release but it will definitely be worth the wait. Volkswagen has announced there will be two options, an all-wheel-drive with an estimated range of 270 miles powered by a 111kWh battery pack. The rear-wheel-drive setup has a smaller 83 Kwh batter still with an impressive range of 200 miles.
The vehicle is designed to offer total flexibility with plenty of luggage storage and multiple seating arrangements. The AR head-up display will project directions onto the road in front of you and the intelligent LED 'eyes' communicate with drivers and pedestrians using subtle light signals.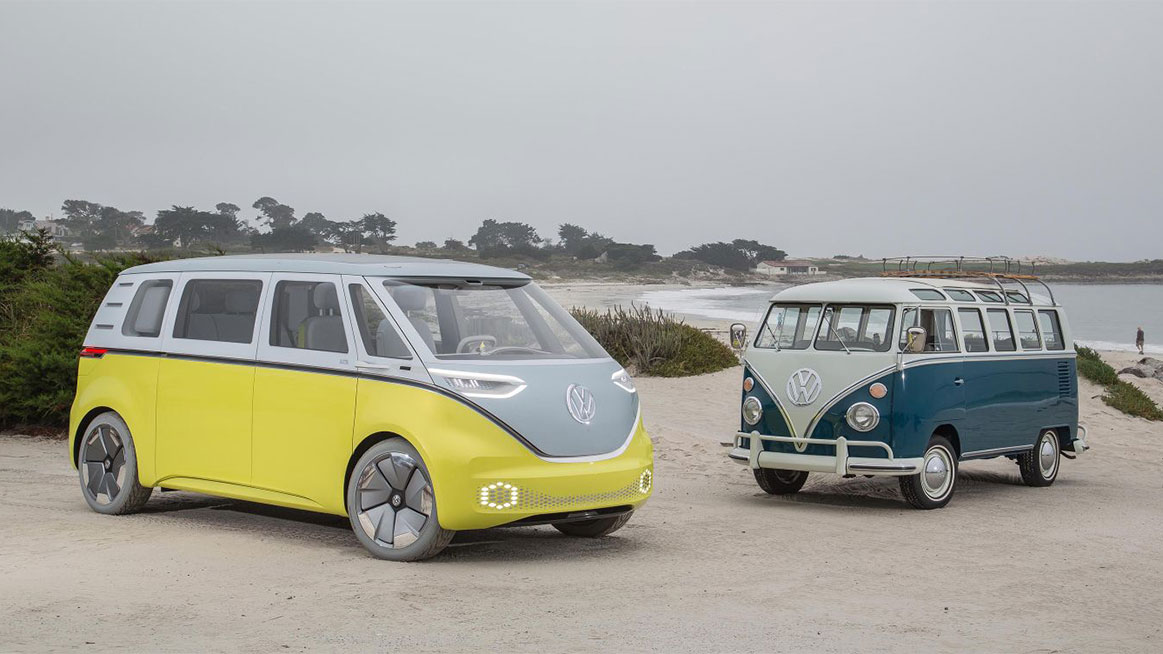 Electric Vehicles

New Models

Volkswagen

vans